Bronwyn Hudson - Food & Mood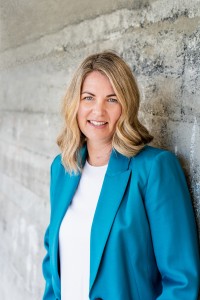 With a decade of running the private clinical practice she founded, Bronwyn considers herself privileged to spend her days helping people connect their dots between food and mood - the ways in which how we eat and how we feel impact on each other. She's passionate about educating and empowering individuals who are tired, confused, and overwhelmed about their health, helping them find calm, confidence, and a deeper connection to themselves, their mood, and overall well- being. Through their work with Bronwyn, they can create a rich and meaningful life, rediscovering a sense of vitality they may have thought was lost.
Bronwyn brings a unique blend of academic knowledge and personal experiences to her work. She doesn't shy away from being vulnerable and sharing her own stories when it truly matters. Balancing her professional expertise with the demands of being a busy mum to four children, she understands the importance of keeping things simple, practical, and achievable. When you engage with Bronwyn, you can expect to be both impacted and energised, as she equips you with practical tools to support your own well-being and that of those around you.
Bronwyn's qualifications speak for themselves - and back up her confession of being a bit of a science geek. She holds a Masters of Science in Personalised Nutrition, a Diploma in Nutritional Therapy Practice, an Advanced Certificate in Mental Health, a Bachelor of Teaching and certifications in Neuro-Linguistic Programming (NLP) and Health Coaching. She also proudly holds the prestigious Applying Functional Medicine in Clinical Practice (AFMCP) status from the Institute of Functional Medicine.
Bronwyn lives north of Auckland, New Zealand with her husband Craig and their four children.
Di Crawford Errington - Ontrack Bookkeeping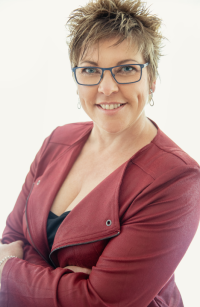 Di Crawford-Errington is the Founder and Master Problem Solver at Ontrack Bookkeeping Ltd, based in Whangarei. Over the last 20 years, the business has evolved from the initial bookkeeping support role to include a tax agency, business development services, a payroll bureau, and now the Small Business Training Hub. She is an ICNZB Master Bookkeeper and Life member, NZPPA Certified Level 5 Payroll Practitioner, Registered Tax and Business Advisor, a multiple award winning bookkeeper, educator, mentor, and has been named 1 of only 2 New Zealanders in the Top 50 Women in Accounting for 2021 and 2022. Di is driven by a passion is to inspire and empower people to succeed, in business and in life. Di's personal motto is 'just flippen do it', and that is how she gets sh!t done.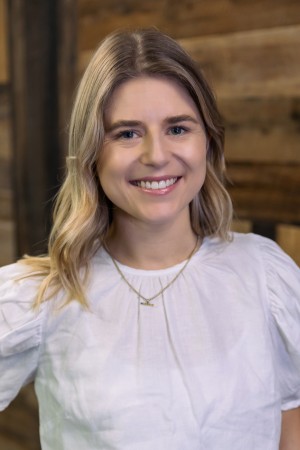 Harri is a Chartered Accountant and has worked in a boutique accounting practice for eight years. Educating, challenging and building relationships with business owners is Harri's passion project. As a Senior Partner Success Manager at Xero, Harri works closely with bookkeepers and accountants to facilitate the change to do more with clients, and provide value added services beyond compliance.
Joanne Mankelow - Ali-Frame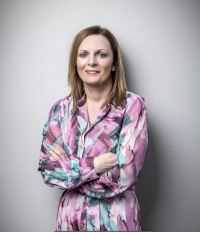 Jo Mankelow is a Master Bookkeeper with ICNZB and has won numerous industry awards. Jo has a bachelor's degree in business and a diploma in Psychology.
Jo successfully started her own bookkeeping business in 2014 and it grew exponentially until in 2018 when Jo realised, she needed a succession plan and had to refer to her "why" which was not just the love for helping businesses but also financial security for her family. This is where Jo sold the majority share of her business, and they bought their first home in Maraetai. "Forever Home".
In 2018 Jo was after a new challenge, she was passionate with helping businesses not just with their books but with all areas. Jo did some business coaching, however she found she wanted to get into the businesses and make the changes required not just assist. So, in 2019 Jo took on a General Manager role to help implement change within the company, this included an acquisition of another company in 2021.
Jo loves Change Management she had found her "specialty" as it involves the implementation of business processes, while ensuring inclusivity of the team. It involves streamlining work, creating new roles, building and managing policies, establishing business manuals, HR, marketing, and more importantly Implementing training and assessment programmes to ensure the continuous growth of employees to help them reach their goals. In Jo's down time she loves spending time with her family and the gym.
Jo McLeay – Balance Up Limited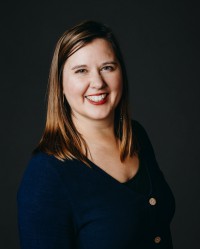 Jo is a Master Bookkeeper with the Institute of Certified NZ Bookkeepers, has a Diploma in Business, and several software certifications. Her passion is to see business grow in New Zealand, knowing that for businesses to succeed there needs to be appropriate systems and processes in place. "Helping Business owners make sense of the chaos in their finances and being able to see their business as it really is.. that is why I love my work." Jo has been part of ICNZB since Mel's first Wellington NZ Bookkeepers meeting. She remembers going to that first meeting and being amazed there were other people like her! Before then had been just going about doing the work with no idea who else in the area was also doing bookkeeping. Being able to get to know the other local bookkeepers over the years has been amazing and it is an honour to call some friends. Jo has been bookkeeping since 2006, leaving her job in an accounting firm to start a small business to bring in some income while having kids. This did not go to plan – fertility issues and then the business growing too much to sustain while looking after her son. Closing down that first bookkeeping business was a tough decision but going to work as an employee in another bookkeeping business for a few years meant that family was not overrun by the business. Balance Up was started in 2015, growing into a successful business with very clear values and boundaries that have helped in all decisions and planning. Jo loves working in her business, helping her clients, serving in community areas and most of all spending time with family.
Johann Ryu has been with Xero for over 7 years. Having been in the consulting team prior to this role he is passionate about helping accounting and bookkeeping practices get the most out of the Xero practice tools. In his current role he's excited to help you help your clients succeed.
Julia Roberts - The Marketing Club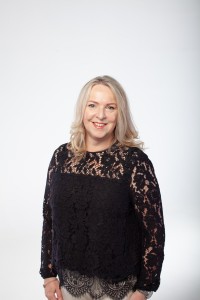 I've helped 1000's of business owners create more impact, income and freedom. I ran my own chain of salons in the UK and only when I learnt how to market our services did the key to business success finally unlock a better way. For the last 17 years I've been helping independent business owners master their marketing to get and keep more customers. We continually train and update our skills as the digital marketing space changes so much. I moved to NZ in March 2017, from the UK, with my husband John. We love rugby so we've come to the right place! Walking, biking (electric these days!) with lots of social fun basically sums us up. I love learning new things, read extensively and jump at any chance to travel. We're currently creating a garden for our new build NZ house.

Leanne Berry - Community Relations Manager - Partners, MYOB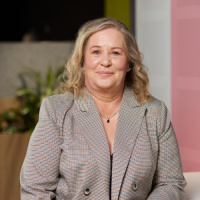 With over twenty years of experience in helping others achieve their business goals, Leanne has carved a niche that's lined with diverse business and bookkeeping qualifications, achievements, awards and experience. Based in NSW Australia, Leanne runs a successful and highly effective consultancy that offers turnkey solutions for clients and since July 2021 has also worked as MYOB's Partner Manager – Bookkeepers since July 2021. Leanne has served as a Non-Executive Director of The Institute of Certified Bookkeepers (Australia) and is a sought-after business mentor, trainer and facilitator.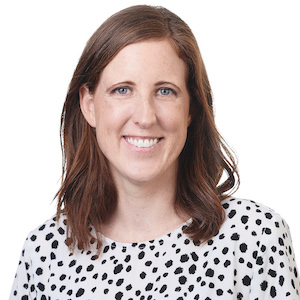 Lisa establishes and leads strategic partnerships in the technology sector for eInvoicing. She has been involved with eInvoicing since 2021 and is passionate about enabling positive impact through digital transformation.
Prior to eInvoicing Lisa worked across strategy, change and project management in the public and private sectors. This included roles for large organisations including Auckland Council, Air New Zealand and Beca, and with a start-up in the Adobe, Google and Xero software ecosystems.
Maria Gold - The Networkers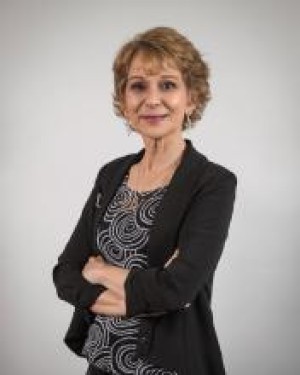 Over 13 years ago, I moved to a new city, a single Mum starting a new business. Soon I discovered the power of networking; it helped me build a local, supportive business community.
As my passion for business networking grew, I realised that there was a gap for networking with a difference. Networking that was less about sales, more about building a caring and supporting business community. A safe place for entrepreneurs to exist and get the support, advice, and guidance they need on their business and career journeys.
This inspired me to start and grow The Networkers®NZ from a few groups in Christchurch to a nationwide organisation partnering with local Facilitators in big cities, small towns and online.
Our organisation has enabled me to walk beside many businesspeople, watching them evolve both personally and professionally. I've seen the power that support, perspective, and community has on each businessperson in their journey.
The Networkers®NZ are an empowering group of like-minded people who understand your problems, build genuine relationships, and support you as you build your career. We thrive on genuine connections, supportive relationships, and a deep commitment to nurturing every member towards personal and professional growth.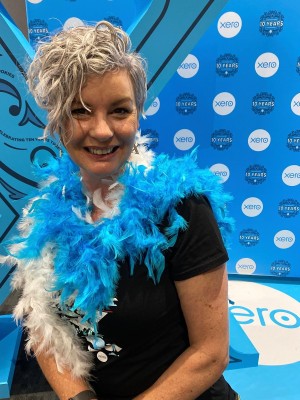 Melanie joined Xero as NZ Head of Bookkeeping in 2016 and is now Partner Community Manager, NZ  after a varied and successful work journey, that also led her to found Bookkeeping and Beyond (Xero NZ Gold Partner) and Training and Beyond (Xero Platinum Partner)  both multi-awarding winning businesses.   
 Both companies are pioneers in the cloud technology community and act as training partners and conversion specialists for selected Xero add-on partners. 
After 4 years growing Bookkeeping and Beyond, literally inventing the wheel and working in silo, Melanie identified the need for a professional body that provided education, standards and support to other Bookkeepers. 
Bookkeeping and Beyond was sold in 2016 when Melanie joined Xero in a part time capacity as Head of Bookkeeping. 
When it comes to bookkeeping and financial governance,  Melanie has 'skin in the game'.  In 2010 she founded the New Zealand Bookkeepers Association or the (ICNZB) and consulted with both government agencies and private industry to provide strategic leadership and advice for small business development and cloud-based solutions. 
Her governance roles include, Treasurer and Board  Chair and financial committee of the Lyttelton Primary School Board of Trustees.  Current Treasurer and Trustee of the Royal New Zealand Ballet Foundation. Current Chair of  Te Puna Wai o Waipapa /  Hagley Community College.
Nichola Gold & Nicole Griffiths - Spice HR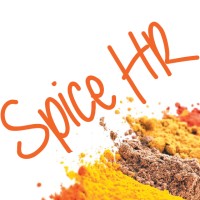 HR has a reputation for being dull and dreary - a tick the boxes, soulless kind of activity.
However, the gals at Spice HR are pretty much the opposite of what you may think you know about HR! Yes, we are HR professionals with vast skillsets, but we are also authentic, spicy, and full of energy and enthusiasm for what we do.
We work closely with businesses to help them do the right thing for staff and improve staff performance. Of course, every organisation – and every individual - is unique, so we tailor our approach to partner with you on your specifics.
We go into a business, get to know the culture and the people, and make recommendations around the things that we believe will work best for them. We are there to back you up, to partner with you, and add the right blend of Spice to your business.
We know our stuff when it comes to managing people, their performance and adding value to your bottom line!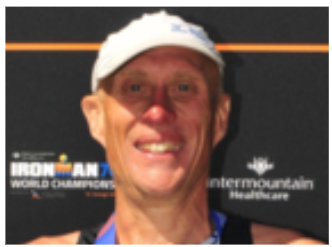 Quentin Holmes currently works at ACC as a Relationship Manager across the Auckland region. In his role, he provides information and education to business customers and intermediaries to ensue ACC's key services and products are understood. Prior to ACC, Quentin worked for many years as a Financial Adviser, working across the industry in many different positions. In his spare time, Quentin participants in Triathlons and has recently returned from Finland after competing in the Ironman 70.3 World Championship.
Richard Philp - Inland Revenue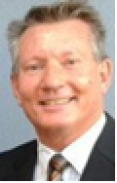 Richard Philp, Customer Segment Leader, Micro Business & Not for Profit, Customer Segment.
This customer segment, within Inland Revenue, is represented by approximately 1.5 million IRD numbers with over 860,000 self-employed individuals and over 360,000 companies together with a variety of other entities. For Inland Revenue purposes, a 'Micro Business' is classified as a business that has an annual GST turnover of $1m or less or 5 or less employees if the business is an employer.  This customer segment also looks after most of IR's registered not for profits and charities.
Richard has a long employment history with Inland Revenue having held a variety of senior roles.
Roshan is a highly experienced Senior Relationship Manager in the eInvoicing team at MBIE, where he specialises in fostering strong partnerships with large businesses in New Zealand.
With a solid foundation in the Finance and Banking industry, Roshan brings a robust commercial acumen to his role. Notably, he played a pivotal role in establishing contactless payment channels for businesses during the challenging times of Covid-19 while working at Westpac NZ.
Rosey Tecklenburg - The Back Office Company
Rosey is a ICNZB Masterbookkeeper a shareholder and The Operations Director of The Back Office Company NZ Ltd.
Along with her business Partner Arran Finlayson, Rosey and Arran have built their team by understanding the need for a great recruitment process and knowing retaining staff / contractors doesn't stop with a signed contract
Scott Morris - The Alternative Board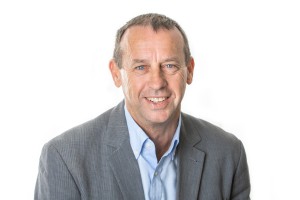 Scott Morris - With over 30 years of international management, leadership and coaching
experience, Scott brings a passion to his work with business owners and business leaders.
Helping them to realise their visions of personal and business success.

Roles have included: international marketing and management with Fonterra and Tenon;
CEO, Director and shareholder of large franchise groups Laser & Essential Brands; 10+
years of coaching and consulting for growth with leaders of NZ businesses.

Working for many years in the New Zealand dairy industry, he lived offshore with his family
in Asia, the Middle East and Russia, and spent two years with Fonterra's international
Mergers & Acquisitions (M&A) and Strategy team.

With this background Scott has since been developing growth strategies for NZ businesses
as a Director, CEO, mentor and coach. He has extensive understanding of different business
models and leadership requirements within different types of organisations and industries.

Scott is excited to work with progressive business leaders, engaging with them to simplify
their business, make better decisions and get better results.

Scott has a B.Agr.Sc. & post graduate D.Bus.Admin. from Massey University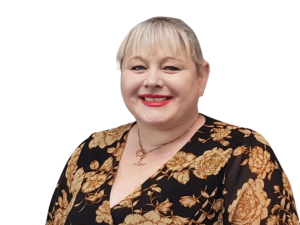 Tess is one of MYOB's expert Partner Success Managers. She spends her days working closely with bookkeepers and accountants showing them how to better use technology to improve efficiency and productivity for themselves and their clients. Tess is an adept trainer, presenter and change facilitator with more than 20 years' experience in customer facing roles within the tech sector.