Global Bookkeeping Week : for one whole week the spotlight will be on bookkeepers across the world, celebrating the business-boosting work they do, and the life-changing effect having a bookkeeping career can have.
#GlobalBookkeepingWeek is a celebration of bookkeepers and how they benefit people, businesses, communities and our economy. A week of events designed to bring together people passionate about bookkeepers, and to encourage more people to choose ICNZB as an accessible route to a future-proofed profession and a great career.
The 2023 event!
In 2023 the event will be celebrated from 6-10th November, and marks the events 9th year. The event is supported by ICB offices around the world including New Zealand, United Kingdom, Australia, Singapore, the Philippines, India, UK, Ireland and the USA.
Join us for fun daily competitions and Raise a Cup!
The #RaiseACup campaign is happening on the 10th of November 2023
We invite you to show your support to bookkeepers by posting a photo of yourself and/or your work team, raising a cup to the community.
We also encourage to share your post to your own social media. Make sure you @tag our page so we can celebrate your post and be sure to use the hashtags #GlobalBookkeepingWeek, #ICNZB and #RaiseACup on all your posts.
Bookkeeping: a career you can count on
Anyone with a love of numbers will find bookkeeping a satisfying career pathway. The demand for bookkeepers is high and, on the rise, especially for those people with qualifications and membership to a reputable organisation such as ICNZB.
The ability to work within a wide range of industries, work variable hours, remotely and to travel with a bookkeeping career are just some of the drawcards for those who work, or are considering working, within the bookkeeping field. Bookkeepers can earn a competitive income, which has the ability to grow with each year of experience.
The job prospects are excellent : You have an excellent chance of gaining employment once you complete your qualification. Bookkeepers are wanted everywhere, so if it is your dream to work overseas, you should consider a career in bookkeeping.
This is a great career pathway if you find you become tired of a role easily. You will have the opportunity to move around and work in different settings so you never have to worry about your role becoming dull.
You control your career: The roles and responsibilities of a bookkeeper differ from accountants. Although the two have common goals, they primarily operate in different stages of the financial cycle. Both career pathways are essential in the world of finance.
Bookkeepers can also choose to work part-time or full-time to suit their needs. Longer work days are common around tax time and the end of financial year.
The optimal work life balance: Earning a steady salary can be a great source of comfort for individuals in today's economy. Bookkeepers earn a solid income which grows with years of experience. For those who are dreaming of enjoying a career that offers you the chance to work with flexibility, you should consider a career in bookkeeping.
It's not just math's – technology is at our forefront: Many bookkeeping jobs involve a number of technical duties and often require knowledge of a variety of computer programs and systems. Strong computer skills are required as many bookkeeping functions have moved to cloud-based software like MYOB and Xero. Although the roles and responsibilities of a bookkeeper will still require you to be able to make calculations manually to ensure accuracy, having a grasp of IT related skills to the accounting field will put you ahead of the job competition.
Diversity to suit your personality: If you are a social person, you should consider a career in bookkeeping. Day-to-day interactions with clients ensure that you can be closely involved with a wide range of people. On the other hand, if you find that you are more of an introverted person, there are still plenty of opportunities for you in bookkeeping as well. The diversity of the role makes it a great choice for personalities of all types.
Click HERE to join ICNZB today!
Global Bookkeeping Week is the ideal opportunity to take a look back on the history of bookkeeping, reflect on recent changes to the industry and celebrate how far we've come as a global community.
The history of bookkeeping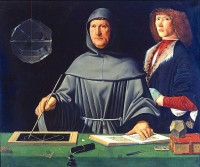 Bookkeeping dates back to the dawn of civilization when humans used tokens to track the trade of livestock and other transactions. As far back as 8000 B.C. crude forms of bookkeeping were developed to track the accounts of properties owned by kings. As time progressed and trading systems evolved, merchant and other trading industries fueled the desire for more complex record keeping.
Though Italian mathematician Luca Pacioli is regarded as the father of bookkeeping, publishing the first book on double entry accounting in 1494, it is in fact Benedetto Cotrugi who is credited with inventing the double entry bookkeeping process we still use to this day.
A timeline of accounting in New Zealand
For most of the 19th century there was little demand for professional accounting services in NZ and only a few people could earn a living from it, mostly working for institutions such as banks, or combining the work with related fields such as clerical, law or real estate work.
1894 : First professional accounting body in NZ, Incorporated Institute of Accountants formed (IIA). Until the First World War no women were allowed to join.
1898 : Accountants' and Auditors' Association (AAA) established by those who disagreed with the IIA admission policy
1900 : One of the first accounting firms established in NZ is Dunedin's Thompson, Land and Associates, it is claimed to be the oldest accounting practice in the world with the founding family still involved.
1901 : The NZ government required all private companies to be audited which caused the accountancy profession to rapidly develop.
1902 : AAA became the first accounting body in British Empire to admit women members, those were Eveline Pickles of Christchurch and Winifred Hill of Nelson.
1908 : NZ Society of Accountants Act (NZSA) passed resulting in legal recognition of qualified accountants. Of its found membership of over 2000, 19 were women.
1996 : NZSA changes name to NZ Institute of Chartered Accountants (NZICA)
2010 : A group of like-minded bookkeepers come together for support. Seeing a need for an organization that could develop standards, educate and support the bookkeeping community, the New Zealand Bookkeepers Association Incorporated (NZBAI) was registered under the Incorporated Societies Act 1908.
2013 : Members of the Institute of Chartered Accountants Australia (ICAA) and New Zealand Institute of Chartered Accountants (NZICA) vote to merge and become Chartered Accountants Australia and New Zealand (CAANZ)
2017 : NZBAI members vote to enter into a joint venture agreement with ICB Global and become the Institute of Certified NZ Bookkeepers (ICNZB)
10 facts that will surprise you
Hands up if you can name a cool bookkeeping fact? Bookkeeping can be quite a tough profession at times, but if you're looking for a little light entertainment, there are many truly interesting and exciting facts about both accounting and bookkeeping that can help keep you inspired.
Below is a collection of 10 cool facts that we've gathered to give you some really fun nuggets of information about the accounting and bookkeeping worlds that will make you want to share.
Before you go rolling your eyes thinking that you've heard them all before, you'll want to keep reading; these fun facts may just surprise you!
Bubblegum was invented by an accountant, Walter Diemar in 1928. It was bright pink in colour because that was the only dye he had to hand at the time.
It was accountants who brought down Chicago crime boss Al Capone. Although believed to be guilty of everything from bootlegging to murder, he was ultimately arrested and convicted of tax evasion.
Bookkeeper and the words derived from it (bookkeeping etc.) are the only words in the English language with 3 consecutive sets of double letters.
Mick Jagger, Robert Plant and comedian Eddie Izzard are just a few of the famous names who worked in accounting before their showbiz careers took off.
St. Matthew the Evangelist is the patron saint of accountants, as well as bookkeepers, tax collectors, bookkeepers, stockbrokers and bankers.
Monty Python frequently poked fun at accountants (click here for a quick laugh). A possible reason for this is that John Cleese's father wanted him to be an accountant; he was due to start work for Grace, Derbyshire & Todd Chartered Accountants in Bristol.
Accounting has been around for millennia. Tokens dating back 7000 years were discovered in ancient Mesopotamia (modern day Iraq, Turkey and Syria). These are thought to be the earliest documented records of goods received and traded.
Accountants play an important role in the Oscars. Every year since 1935 a team of accountants has spent an average of 1700 hours prior to Oscar night counting the Academy Award ballots by hand.
The word "accounting" comes from the french "compter" meaning to count or score. Other accounting terms are derived from Latin, such as "debit" – "he owes" and "credit" – "he trusts".
Before starting the iconic Nike Inc., Phil Knight was a Certified Public Accountant (CPA) and worked as an accountant in Portland, Oregon. While studying at Stanford, Knight founded the sports company as part of his MBA course, dedicating all his efforts to the new company after he graduated.