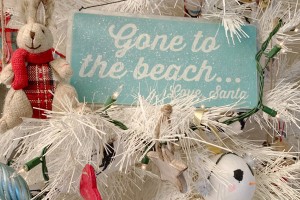 The Christmas break will be here before we know it.
From a personal perspective, this is exciting news!
But, on a business front, there are a few things to set in place before you can grab your togs and jandals and retreat from the office!
One of the most important things is having a plan for how you will manage your Christmas payroll.
If you don't have your plan in place yet, you need to read this article!
Do You Have A Plan To Manage Your Christmas Payroll?
Why A Payroll Plan Is Important
In some ways, it is really unfortunate that New Zealand's traditional summer holiday period falls over Christmas. Why? Well, because it is quite literally the most complicated time of year when it comes to payroll!
With a large number of public holidays to consider, staff taking annual or unpaid leave, and potentially even additional casual staff to account for, there is a lot going on with your Christmas payroll.
Despite all of that, as an employer, you have a legal obligation to ensure that your team get paid on time and in accordance with their employment agreements regardless of the sunshine and time away from work. Failure to meet your payroll obligations can result in fines, penalties and grumpy staff, so you definitely want to avoid that happening.
That's why you need a plan in place so that you can meet your staff's expectations, maintain business continuity over the holidays, and ensure you have budgeted correctly for this time period.
Creating A Christmas Payroll Plan
A Christmas Payroll Plan will allow your business to correctly manage and pay your payroll throughout the Christmas period, even if your office has a forced close-down period or key team members are on annual leave.
Here's how you can create a practical and well-thought out plan:
Start Now
It might seem like Christmas is still quite far away. But, planning well in advance of the holiday period removes the stress of last minute issues. If you start now, you can identify any challenges that might arise before a time when the office might be closed or key personnel are unavailable.
It also means that you can close off for the year knowing that everything will go smoothly on the payroll front.
Get The Word Out
Give your staff time to make plans for the holiday period, especially if you are implementing a mandatory close-down period. By having your team members submit their leave requests now, you'll know exactly who wants to take time off and can plan coverage accordingly.
It also makes it easier for your payroll team as they can begin preparing their records before the Christmas crunch period.
Get Educated
As an employer, you are obligated to pay your team members in accordance with their employment agreements. Yes, that means their standard working hours, but it also covers public holidays and leave taken. So, now is the time to get educated on public holiday entitlements and how they should be handled in your payroll system.
You can find information on the public holidays here.
Ask For Help
It is imperative that you get your payroll correct. So, if you are unsure of how to handle certain aspects, you should definitely seek expert help. One of the best people to contact is your bookkeeper as they will have up to date information on the latest payroll regulations. They also understand the technical aspects of loading leave and public holidays into your payroll system.
If you don't yet have a bookkeeper, then you'll be able to find the perfect bookkeeping solution in our ICNZB directory.
Ensure Cover
The Christmas break is obviously a popular time to take holidays. So, you may find your usual payroll person is not in the office for one or more of your scheduled payroll periods. If this is the case, you should make sure there is appropriate coverage for the role.
Your bookkeeper is the ideal person to take on this task. They can handle the entire payroll process on your behalf throughout Christmas and at any other time of the year. You may even find their support so invaluable that you permanently task them with your payroll.
Use All The Tools
Payroll software solutions do a lot of the heavy lifting for you as they are programmed to be intuitive. That means they can help to automate your payroll process as much as possible, removing the need for repetitive data entry. Because of this, a payroll system is also able to improve accuracy and minimise manual errors. It also gives you a centralised place to maintain your payroll records.
To maximise the benefits of a payroll system, choose one that links to your accounting software to streamline your record keeping and prevent double handling of information.
Be Proactive
Use the time between now and the end of the year to get on top of your Christmas payroll admin tasks. Load as much information as possible in the lead up to the holiday period so that you aren't trying to rush everything last minute.
Where you can, preload or automate your pay runs so that they happen on the right date, regardless of whether you are in the office to push the go button or not.
Need Some Help With Your Payroll?
Outsourcing your payroll to a reputable bookkeeper might be one of the smartest business decisions you ever make! Your bookkeeper can handle the processing, compliance, reporting and payday filing associated with payroll throughout the year. That means you will always have cover in place even during office closures or if your staff are on leave.
By outsourcing your payroll, you remove a stressful job from your To Do list, maintain your employee satisfaction AND ensure you comply with the legal requirements of being an employer.
Now the only thing left to do is to source the right bookkeeper before your Christmas payroll period. Luckily, our comprehensive bookkeeping directory can help you find the perfect bookkeeper for your business. With registered members all over New Zealand, you'll be spoiled for choice.