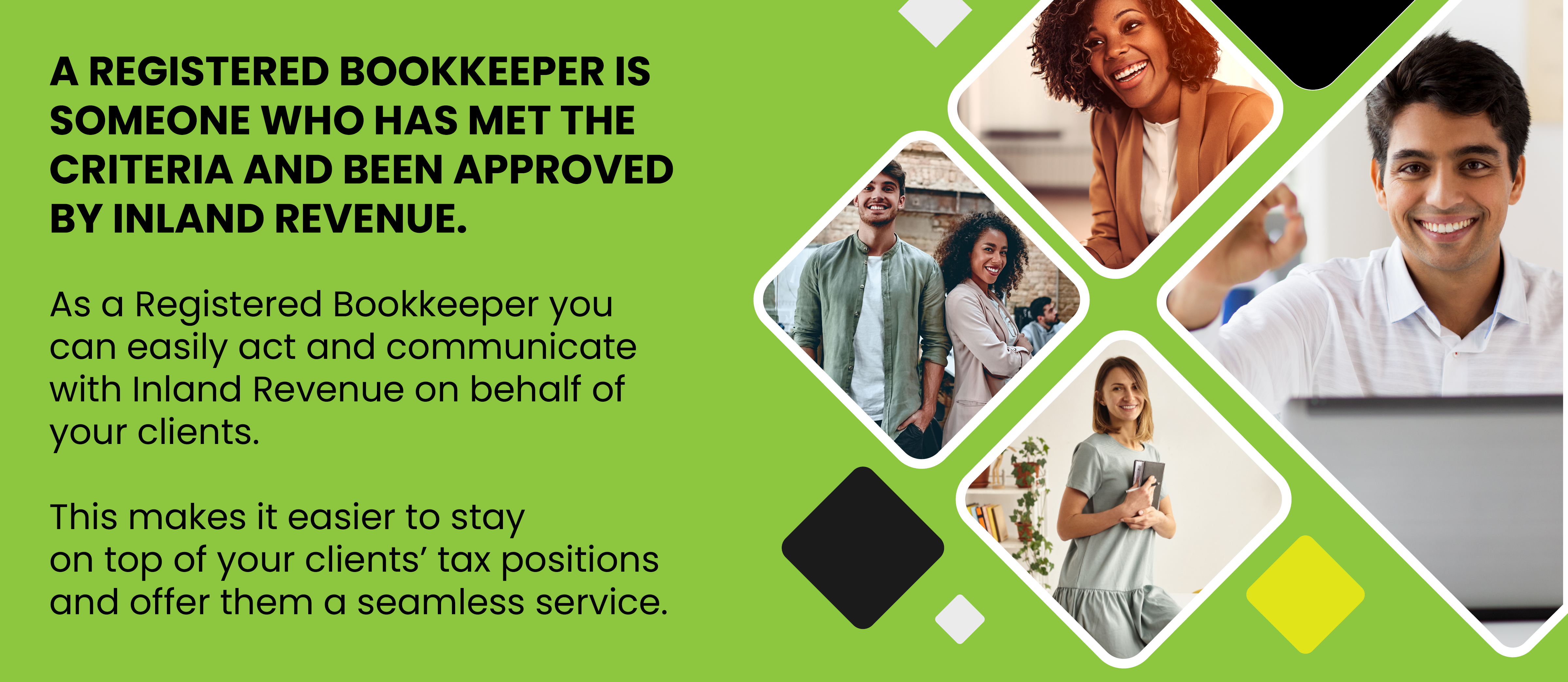 Since its inception, ICNZB have always been passionate about achieving recognition with Inland Revenue for bookkeepers.
In 2019 part of this dream became a reality when legislation was passed allowing New Zealand bookkeepers to become Registered Bookkeepers with Inland Revenue.

The recognition by Inland Revenue of the increased engagement of bookkeepers by businesses in New Zealand was, and remains, a ground breaking achievement for the profession.
2022 saw another milestone achieved when ICNZB was granted Approved Advisor Group status with Inland Revenue.
Registered Bookkeepers are now able to access Inland Revenue's Agent Line

In October 2021, we have marked another milestone for our bookkeepers: Registered Bookkeepers are now able to access the Agent Line

Our members in particular, have for some time asked if they, as Registered Bookkeepers, could access the dedicated Agent Line with Inland Revenue.

ICNZB have been advocating with the team at Inland Revenue and are proud to advise that from today, Monday 18 October 2021, those bookkeepers holding Registered Bookkeepers status with IR are now able to access this facility.
What is the agents line?
The agents line is available to bookkeepers and tax agents who are registered with Inland Revenue. This line is for urgent matters that cannot be dealt with via web message and that cannot be done via self-service.
The agents line is not to be used for general day-to-day business or client queries that can be resolved via self-service or are non-urgent and can be sent via web message.
Registered bookkeepers can access the line by calling 0800 377 779 and entering their agencies IRD number/the IRD number they registered to be a bookkeeper.